BEST STANDUP COMEDIAN & ANCHOR IN INDIA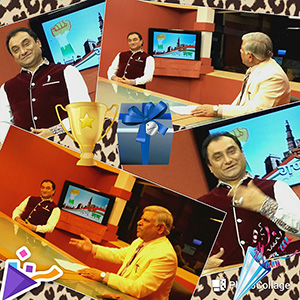 Rajeev Malhotra is one of the best Stand-up Comics in India. He has participated in many popular TV shows - Star One "The Great Indian Laughter Challenge" is one of them. That was just a beginning of his success. Since than He has performed more than 1500 shows in Delhi, Noida , Gurgaon, NCR, Mumbai, Goa, Chandigarh, Hyderabad, Pune, Bangalore, Kolkata and almost every place in india & Abroad. He has also performed in many popular TV Channels - runner up Hasoor Dangal on Delhi AAJ Tak, Just laugh Baaki Maaf on India TV, show Judge of Haasi ka akhara on Mahua channel, His TV serials - Meri Kahani, Triple Cross, Hum Ek hai, Masiha & Miss Chanchal.
He said he has been blessed working with such great celebrities- Shaan, Navjot Singh Sidhu,Sunidhi Chauhan, Sonu Nigam, Kailash Kher, Mikka, Adesh Shrivstava, Sherya Ghosahal and many more celebrities in india. He has been making everyone laugh from last 20 years and people love the way he performs.